We decided that the first Coronation of our lifetimes was definitely worth celebrating in style! On the Friday before the big event itself we all got together in school for a special Coronation party.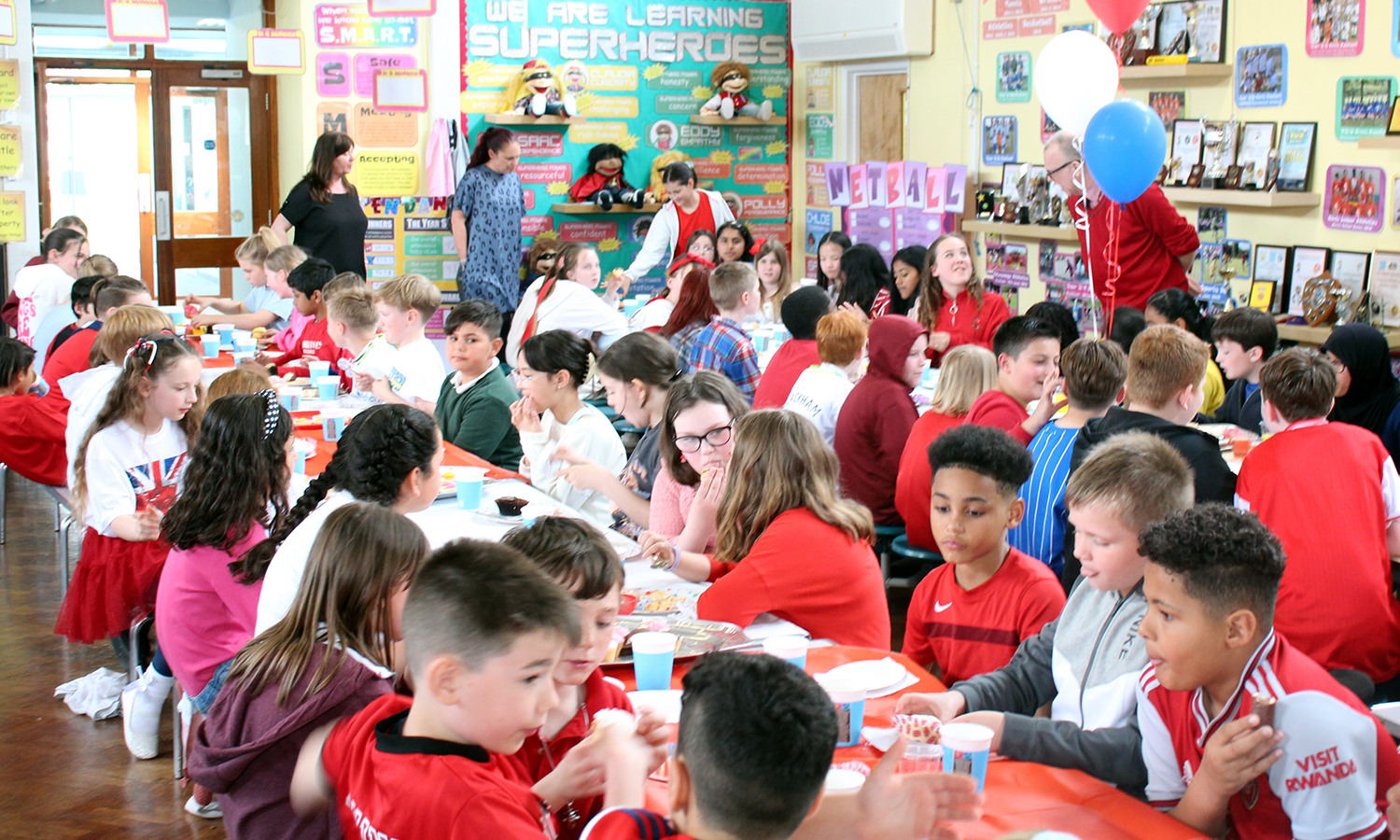 We all came to school in red, white and blue-themed non-uniform and brought in lots of cakes and biscuits for our celebration tea. We started the afternoon with a magic show in the Infant Hall - and Magic Dave had us laughing along with his show, before we all froze in wonder with his final trick…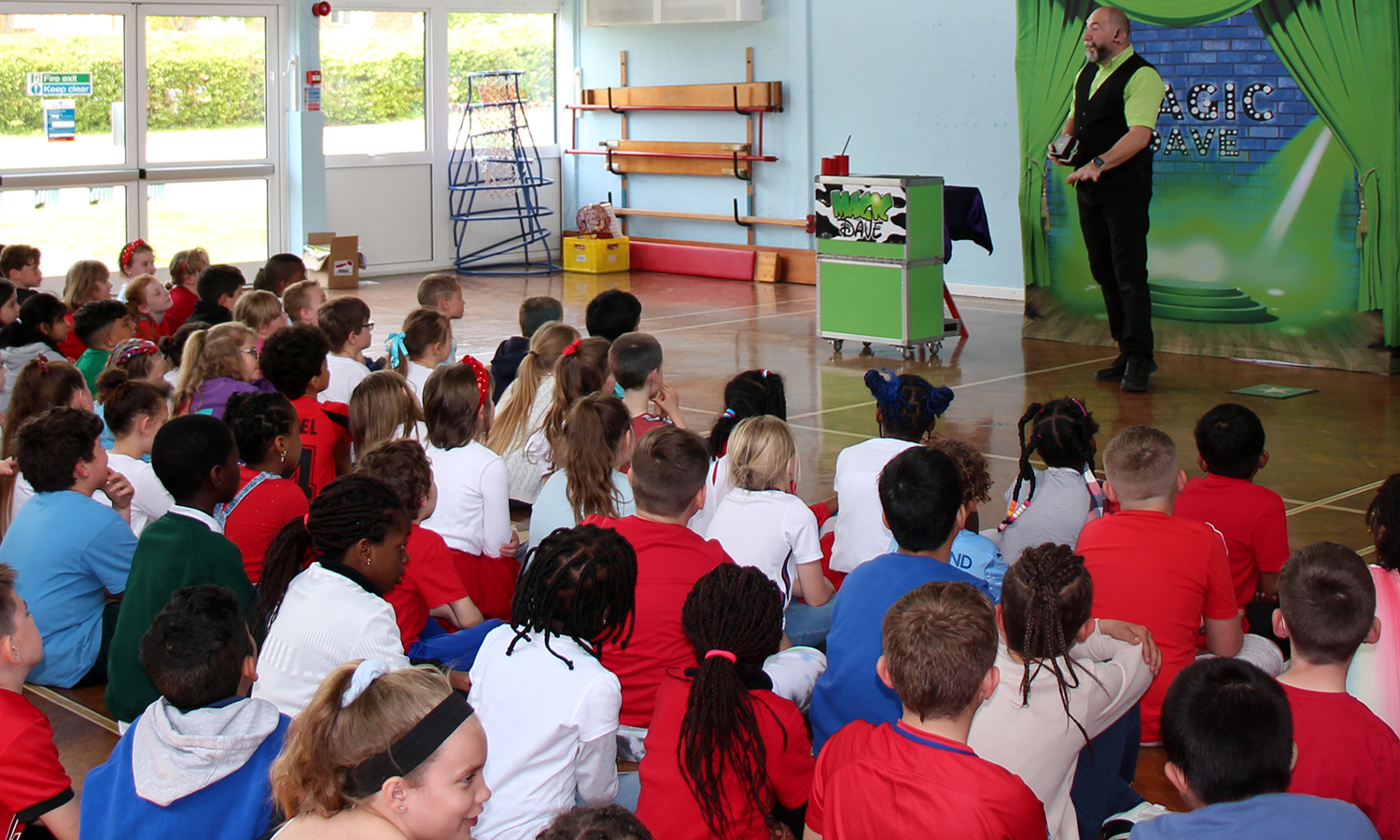 We then headed into the infant hall for our Coronation Tea Party. We tucked into cakes and biscuits, and tried to look as posh as possible, just like we would if we were having tea at Buckingham Palace (we still need to work on that bit). It was a lovely day and a great way to celebrate this first-time-in-seventy-years event. A big thank-you to everyone who donated cakes, biscuits and other snacks for us all to eat!